The most advanced DT Swiss aero disc brake wheelset for new top speeds while handling the bike safely anytime.
MSRP per set US$

from $ 2999

Weight per set

from 1381 g

Brake interface

Disc Brake
from € 2499
from CHF 2631
The latest generation of ARC 1100 DICUT wheels – available in disc brake version in three different rim heights 80 mm, 62 mm and 50 mm – was developed in cooperation with SWISS SIDE, leading expert in aerodynamic optimization. Consequently, the new AERO+ rim profile minimizes both aero drag and steering moment to improve its aerodynamic and controlling in even strong cross wind. Thus, it makes it easier for the rider to keep the aero wheel under control while taking advantage of the forward-pushing sailing effect. The wheel setup is completed by the new DT Swiss aero spokes in combination with the sleek 180 DICUT hub including ultra-light running SINC ceramic bearings.
ARC 1100 DICUT 80: The sophisticated wheelset in the quest for best times on flat to slightly undulating courses.
ARC 1100 DICUT 62: The all-round aero wheelset with excellent performance for various riding fields.
ARC 1100 DICUT 50: The most agile and fast accelerating wheelset for hilly or flat courses with sharp turns.
Hub type

180 with Ratchet EXP 36

Rim

Carbon, Hooked / Crotchet tubeless TC

Rim height

50 mm, 62 mm, 80 mm

Spokes

DT aerolite® II t-head, DT aero comp® II t-head
Model finder
Just a few clicks to find your model. Please use the filter below.
There are 8 models of this product.
Looking for conversion options, spare parts, manuals or how-to videos? Visit our product support.

Find help and answers for frequently asked questions here.

Extended guarantee conditions for Carbon Wheels
According to your selection ARC 1100 DICUT® DB we found 8 models. Please use the model finder above to narrow down the models.
Select the model for which you need product support.
Find help and answers for frequently asked questions here.

By buying a DT Swiss carbon wheel, you will benefit from the Fair Share Policy which allows you to profit from a crash replacement service for your wheels, available for 10 years after purchase.
«DT Swiss wheels have changed my ride experience. I feel more freedom and speed of movement with the wheels underneath me than I ever have before. The wheels accelerate and allow me to surge at will. The stiffness is unmatched. Finally, the sound of the 180 hub makes me excited to get enough speed to freewheel!»
Photo Credit: Kenny Withrow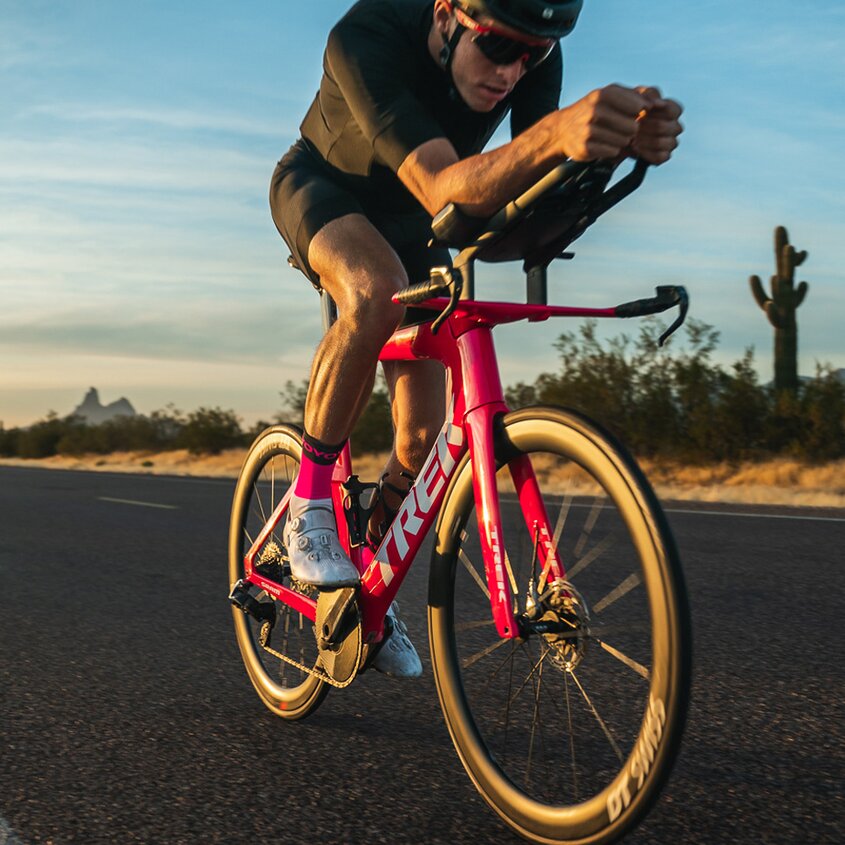 «A perfect wheelset for an Ironman, especially for the Ironman in Kona, must be both fast and stable. Stability is just as important: if you can't handle the crosswind, you won't be fast.»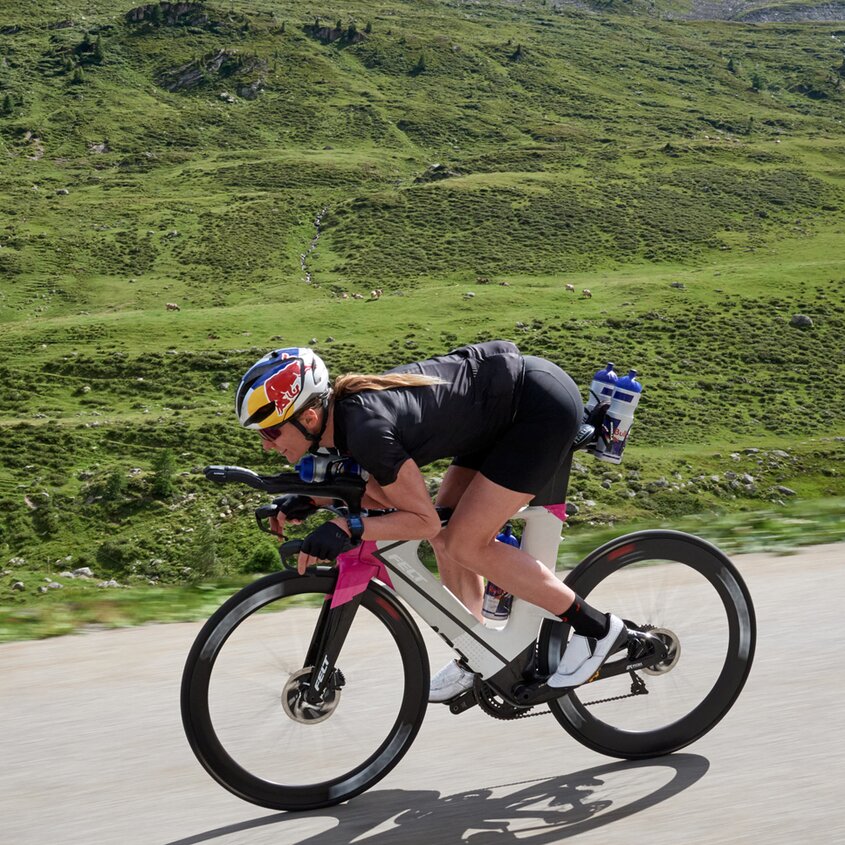 «An ideal wheelset for an Ironman must be aerodynamic and fast. Since the wheel is more controllable and stable in crosswinds, I can now ride a higher rim height, which I used to struggle with.»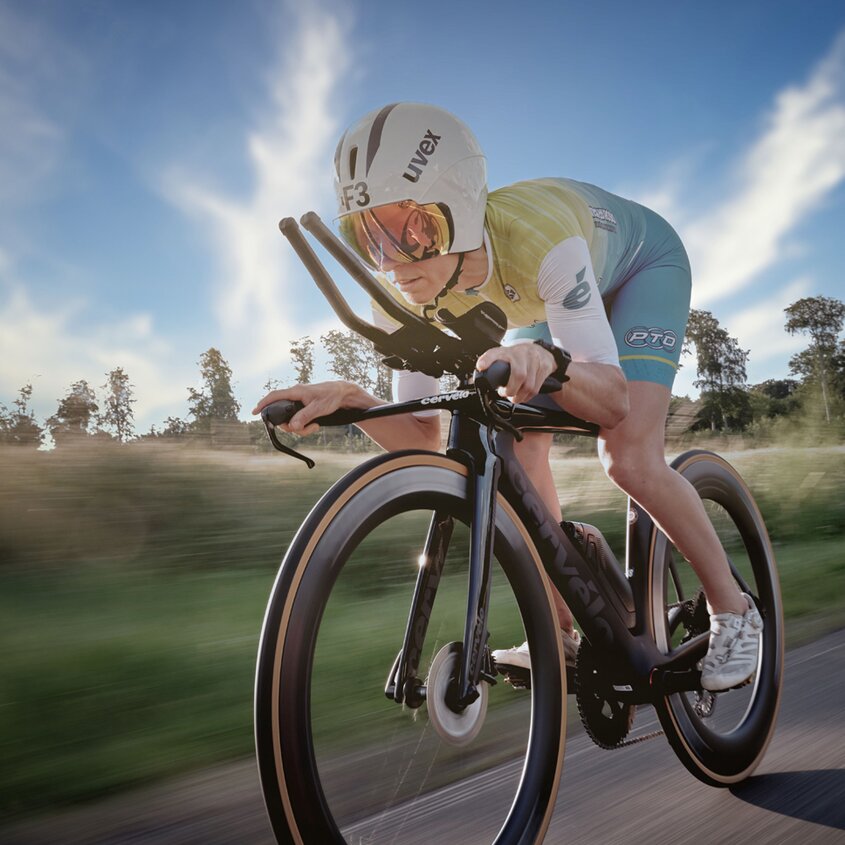 by Philipp Schwab

«The new DT Swiss wheels are a lot of fun and revealed no weaknesses during the course of our test. Whether accelerating out of a corner or from a standstill, in an aerodynamic position on flat terrain or with crosswinds, the new ARC 1100 wheels excel in every situation and should help you set new record times!»
by stu kerton

«The ARC 1100 DBs are at the expensive end of the market, but if you want speed and a weight low enough you can use them on all terrains, they're hard to ignore. The overall build quality is top notch too.»