Explore unbeaten paths - at full pace. With a wheelset that is engineered and optimized for high speed on gravel routes and beyond. Wheel now also available in version with Campagnolo N3W freehub body.
MSRP per set US$

from $ 2399

Weight per set

from 1545 g

Brake interface

Disc Brake
from € 1957
from CHF 2059
Introducing the Gravel racing king - GRC 1400 SPLINE 42. The most sophisticated gravel wheelset out there on the market. Taking a holistic approach to engineering, we rethought the characteristics of a modern benchmark-setting gravel wheelset. Aerodynamic efficiency, ideal support of wide gravel tires leading to unprecedented comfort and traction off-road as well as remarkable durability - these are just some of the key features that make this wheelset the perfect companion for your next gravel adventure.
Hub type

240 with Ratchet System 36 SL

Rim

Carbon, Hookless tubeless TSS

Rim height

42 mm

Spokes

DT aero comp® straightpull
Model finder
Just a few clicks to find your model. Please use the filter below.
There are 5 models of this product.
Looking for conversion options, spare parts, manuals or how-to videos? Visit our product support.

Find help and answers for frequently asked questions here.

Extended guarantee conditions for Carbon Wheels
According to your selection GRC 1400 SPLINE® we found 5 models. Please use the model finder above to narrow down the models.
Select the model for which you need product support.
Find help and answers for frequently asked questions here.

By buying a DT Swiss carbon wheel, you will benefit from the Fair Share Policy which allows you to profit from a crash replacement service for your wheels, available for 10 years after purchase.
«Reliability is paramount when tackling the rough terrain of an ultra distance event like Granguanche Gravel Audax. But the GRC 1400 will also provide the highest performance when it is time to put the hammer down and fight for the final position. No compromise has to be made.»
Photo credit: Matteo Minelli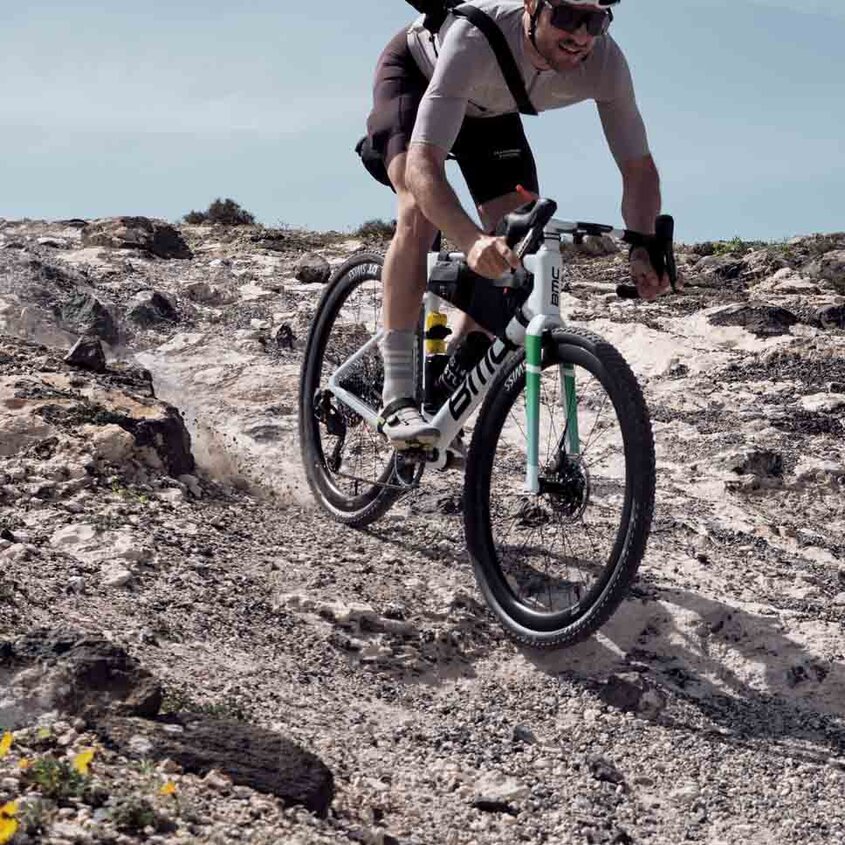 STefan Schott
8bar team, 8bar bikes founder
«At first I was not sure if I really needed carbon wheels on my gravel bike. But when I rode with the gravel wheels for he first time, it was immediately clear to me that I needed some. The wide rim makes them perfect for wider Gravel tires. I prefer to ride them tubeless and can reduce tire pressure without sacrificing comfort. The 42 mm rim height makes the GRC 1400 a real eye-catcher, but still really lightweight.»
Photo credit: Joshua Meissner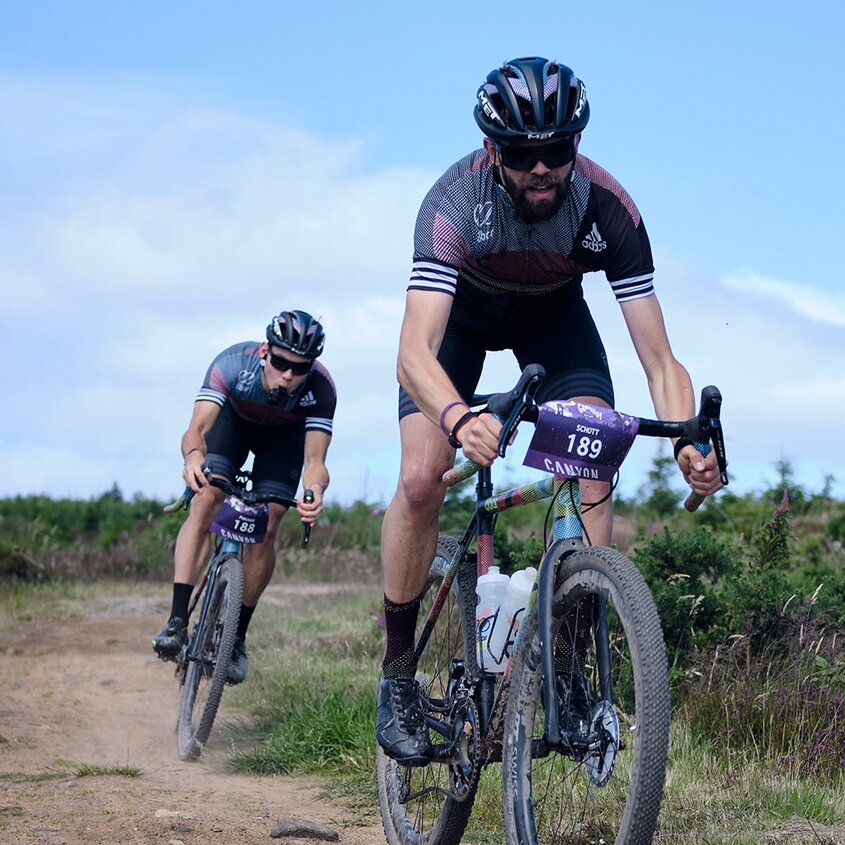 «I was lucky to ride the GRC 1400 SPLINE 42 in Colombia. Also on gravel roads in Italy, France and Germany. Whether I had to cross really thick stones or fine gravel, I always had comfort and control. And because the wheelset is 42 mm high, I can even get through sand or high mud quickly and safely. As soon as I am on the road, I have the desired stiffness again. I have really tested the wheels in the most extreme conditions and I am super happy with how safely the wheels have gotten me through the very worst.»
Photo credit: Yunus Hutterer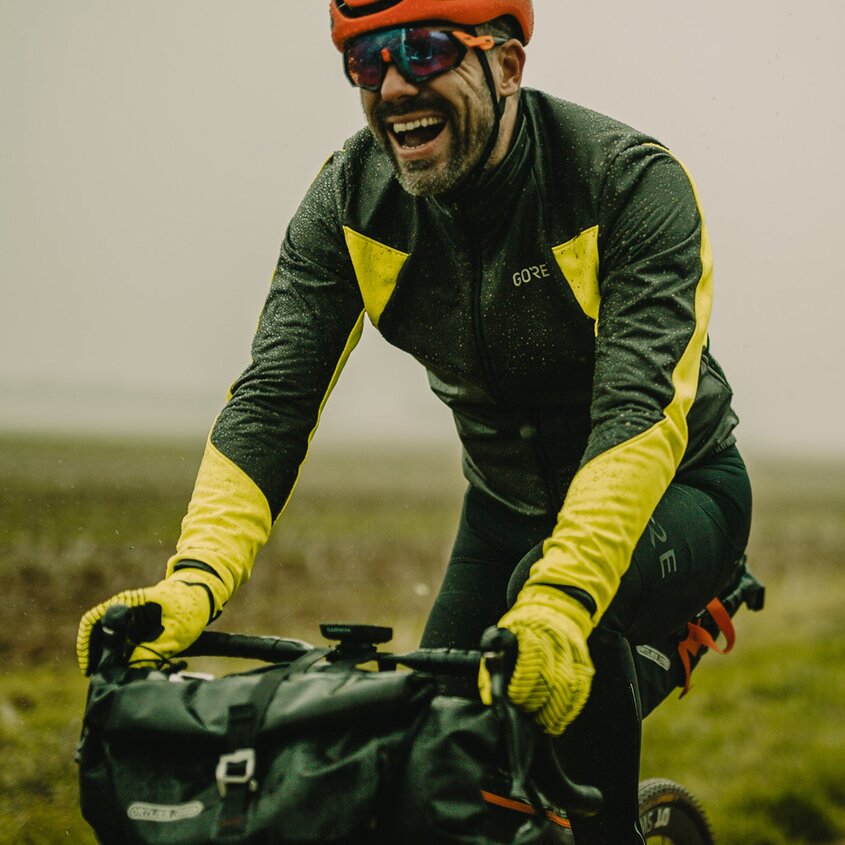 jeff kerkove
team topeak-ergon
«I've been riding and racing on DT Swiss for the better part of 10+ years. Reliablity, serviceability, quality and cutting edge Swiss engineering always have me rolling with confidence, regardless if its a 1 hour workout or a 350 mile self-supported gravel race.»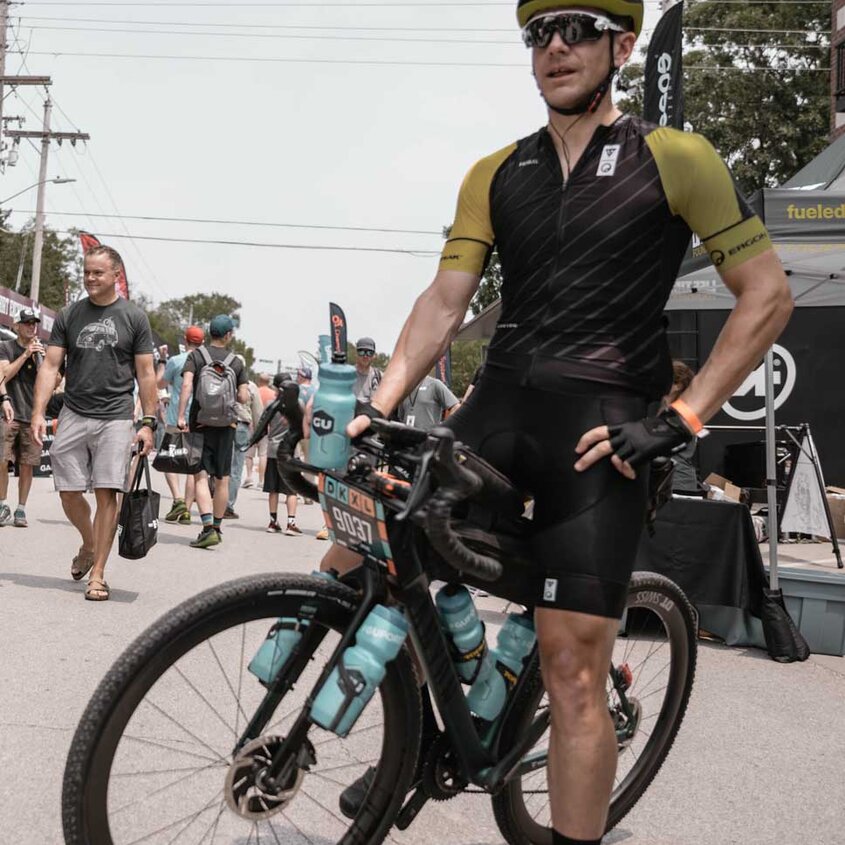 «The perfect companion on our bike adventures, whether bikepacking with changing terrain or fast descents on the root trail! Robust and low maintenance! A visual upgrade for every bike. The wide rim gives the tire grip on any surface. Even when it gets faster, you don't have to compromise on aerodynamics! Tubeless is also safe for (almost) every puncture. Cool parts!»
Photo credit: Yunus Hutterer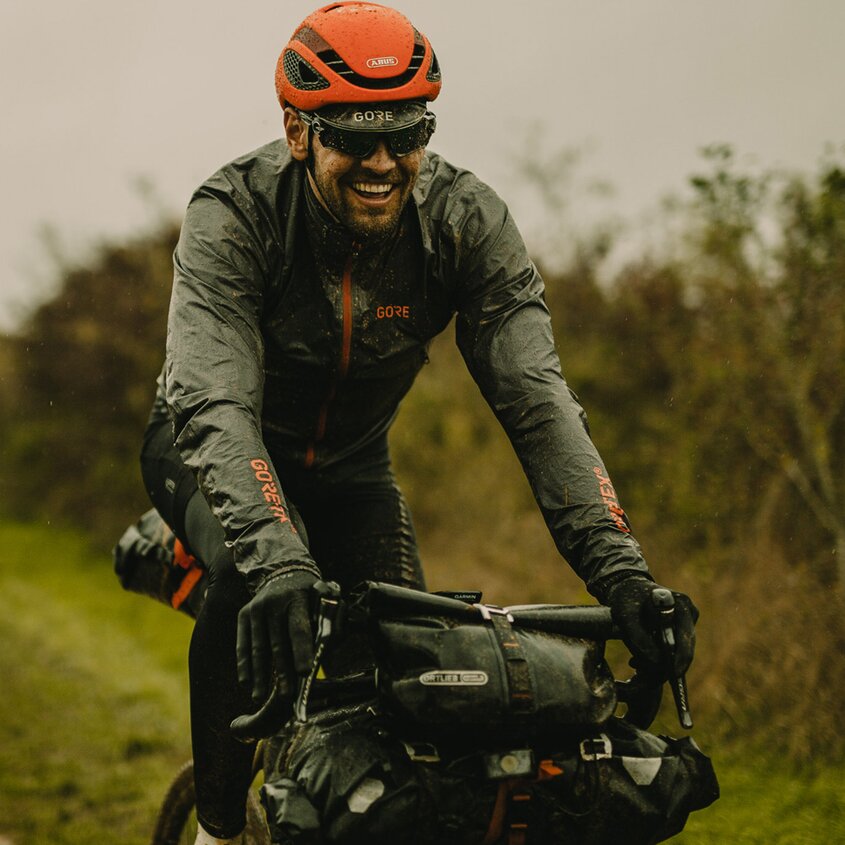 by Mat Brett

"Buy if: you're after aerodynamic efficiency on your gravel bike."
by Sam Challis

"Considering the DT Swiss GRC 1400 wheels' general build quality, performance attributes and finishing touches as a whole, ultimately I would say they are an unusually versatile proposition that still perfectly suit a gravel bike's do-anything remit."
In the Know Cycling

Steve Goldstein

"[...] I sensed an energy in the GRC 1400 that was almost telling me that this was a day to put it in gear rather than on cruise control. What's going on with these wheels?"